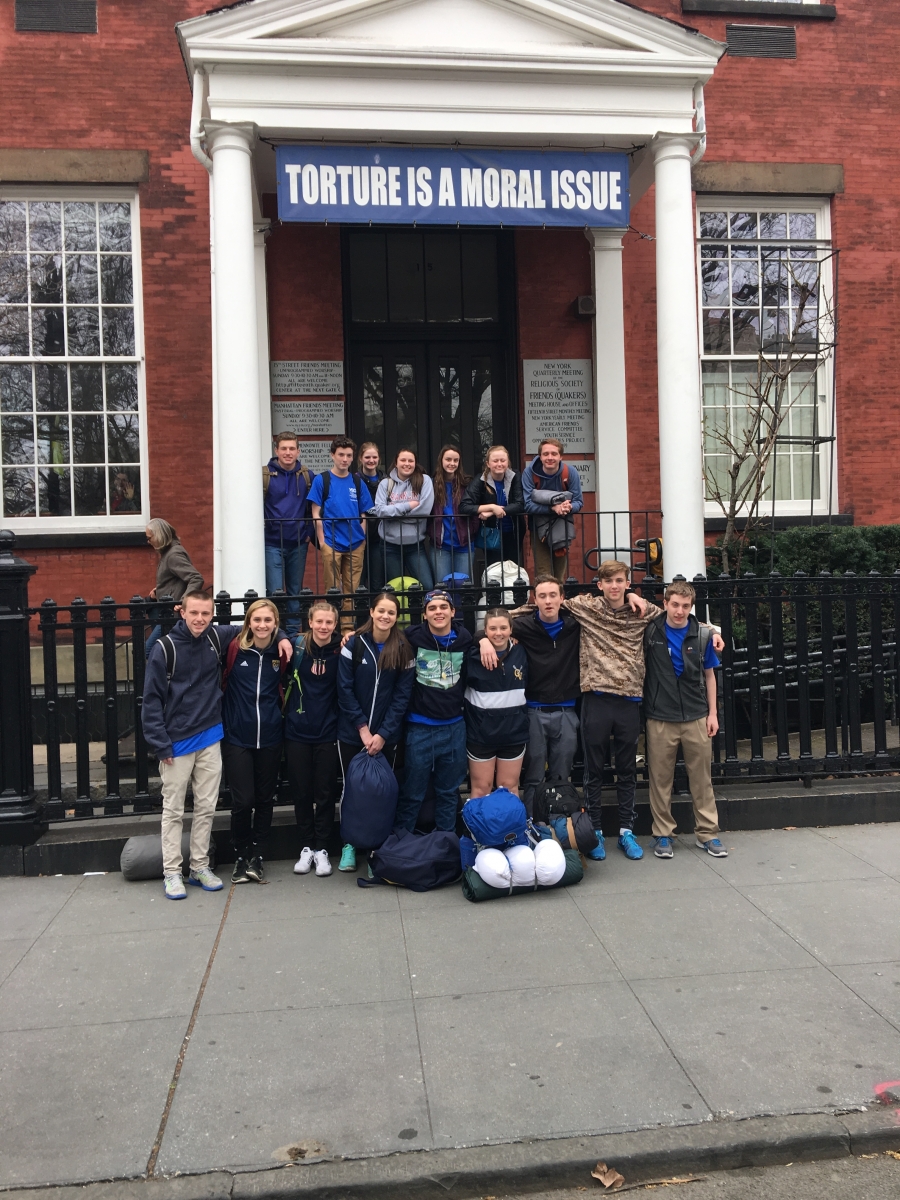 2016 Academic Year
The 2016 academic year is here. We will be starting our meetings again on Wednesday, September 7 at 6:30pm in conference rooms 1 & 2 at Monadnock Hospital. Meetings are open to anyone and I encourage you to bring friends!
This year, our theme will be telos--Greek for "ultimate objective" or "final aim." It is a term used in philosophy to discuss our purpose in life, or our "end." Too often we float through our day, accepting challenges as they come without thinking about who we want to be or what we want the world to be. This year in our Revolution seminars, we will try to build the case that humans are goal oriented or "end oriented"...meaning we have a telos. This concept is very important when trying to understand virtue ethics. Think about what your telos is. How can live a life of purpose? In what way is our life on earth oriented towards an ultimate end? I will see you Wednesday evenings!
Spring/Summer 2016: New Initiatives
This spring we began a number of new initiatives designed to reach more people and do more good works. In May, Revolution students Meghan Close, Jess Nerz, and Steph Leandri began a series of discussions designed for young women. These conversations allow a safe place for young women to discuss the issues they face. Some have called this "Girls' Club" but it really has no formal name yet. They meet every other week; it is completely run by students (no adults, no men allowed) and they design their own conversations. It has been particulary helpful to young women who are headed off to college, as they deal with different kinds of challenges and threats. It has allowed young women to hear from those closest to their experience.
In addition, we will be working with the Souhegan High School ethics forum to develop an event designed to raise funds for the Hope for Gus foundation. Our first meeting is on July 20, so we will have more to report soon.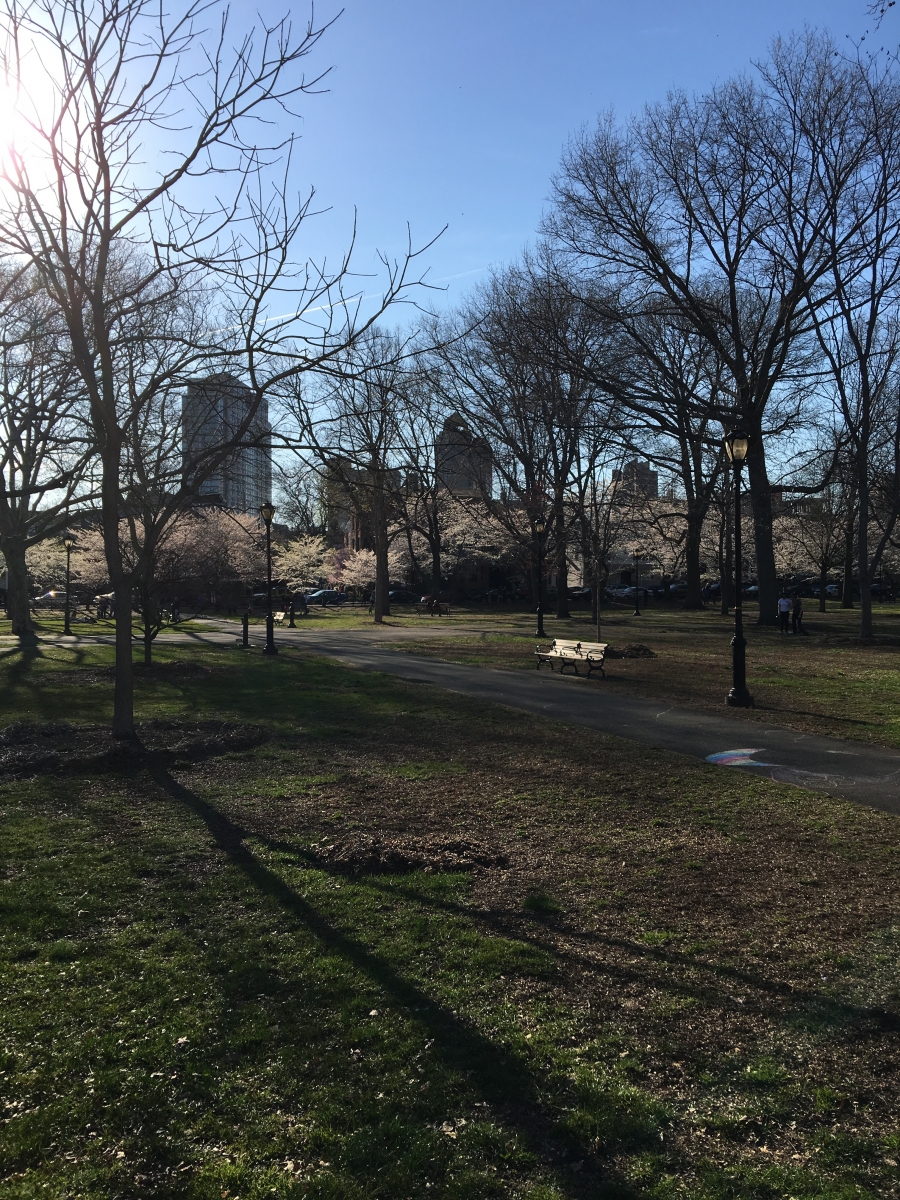 Fall 2015: A Revolution of the Spirit
Join us as we embark on our 5th academic year. Starting on Wednesday, September 16 at 6:30pm, the Revolution will begin an academic year dedicated to a revolution of the spirit. This means an increased emphasis on encountering our own selves, developing the spirit, and delving into subjects traditionally reserved for religions. We will not be afraid. I hope you will join us.
Summer 2015: Revolution: Faith
This past spring, we launched our first Revolution: Faith conversation. Revoluiton: Faith conversations will include Bible study, scriptures from other world religions, discussions about prayer and spirituality, and a genuine exploration of issues of faith. Through this, we hope to add a more intentionally religious and spiritual dimension to the Revolution. This may not be for everyone; those not inclined towards religion can certainly opt not to attend. However, we feel it is important not to shy away from religion simply from fear of offending someone. One of the objectives of the Revolution is to offer spiritual growth. We hope to add more of that in the coming year.
A few years ago, a Revolution member commented that "the Revolution is like my church." This is a great complement, in my opinion. I grew up religious but without a church--I still feel that way sometimes. My goal for this year is unapologetically seem more like a faith community (in all the best ways). This doesn't mean dogma, doctrine, and ritual. I doesn't mean exclusivity. Atheists and humanists--nothing will really change for you and you're just as welcome as always. But for those looking for something like a faith community, I think you'll like where we're headed.
January 2015: Taking (Political) Action
This has been an active month, politically, for members of the Revolution Ethics Project.  A week ago two members of the group joined the New Hampshire Rebellion walk for campaign finance reform. Also this month, the entire Revolution group has been involved in a push to increase student involvement in local government. They have launched an initiative to get as many students as possible to the ConVal school board meetings. On Saturday, January 31, these students will lead the charge at the ConVal district Deliberative Session. It has been refreshing to see such politically active adolescents.
All of this is part of our push to get Revolution participants to take action. This year, each student will be completing his/her own action plan, putting the content of the Rev into meaningful civic action. Whether it is political mobilization, volunteering, fundraising or creating a new program, you will likely see Rev students completing a lot of good works this coming spring.
November 2014: Revolution to Present at National Council for the Social Studies
On Saturday November 22, Bowman and some of the Revolution students will be presenting at the National Council for the Social Studies. It is quite an honor to have our proposal accepted by the Council. We will be sharing our ideas with social studies teachers from around the country at the Hynes Convention Center in Boston. You can see the description of our presentation at the NCSS website or right here
Fall 2014:  Revolution Ethics Project, Academic Year 3--Are We Still of Any Use?
As we enter our third annual academic year, the Revolution Ethics Project asks: Are We Still of Any Use? This question comes from Dietrich Bonhoeffer's famous Christmas letter to his followers titled "After 10 Years." In the letter, Bonhoeffer rhetorically asks his followers if they can continue the fight for justice and peace. "We have been silent witnesses of evil deeds; we have been drenched by many storms; we have learnt the arts of equivocation and pretence; experience has made us suspicious of others and kept us from being truthful and open; intolerable conflicts have worn us down and even made us cynical. Are we still of any use?" Are we still  prepared to stand firm and do God's work, even in the face of unspeakable evil? Do we have the energy to prevail, even though we have been worn down, or are distracted by our own needs? Have we learned the art of equivocation only to fall  back on it forever?
Our lives are not nearly as tragically endangered as Bonhoeffer's. But the question he poses is still relevant. Will we, the Revolutionaries, make ourselves useful? Will we do God's work even when faced with distraction, selfishness, our own demons, and seemingly endless injustices? We shall see. The Revolution will begin its 3rd academic year on Wednesday, October 1 at 6:30pm in Conference Room 1 at Monadnock Hospital. Old members and prospective new ones are welcome to join. Peace.